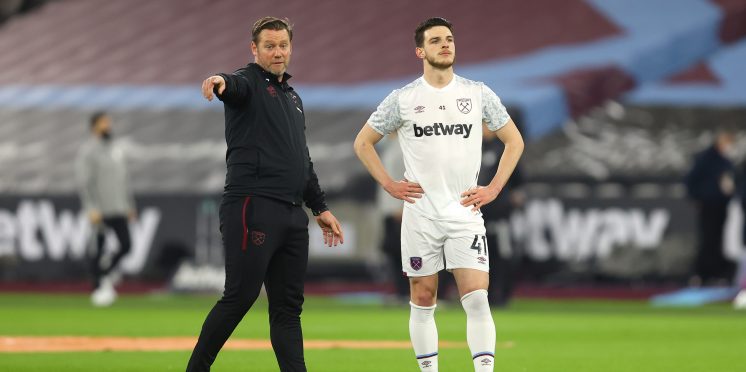 Kevin Nolan claims West Ham 'wouldn't sell' Declan Rice for £100million
West Ham first-team coach Kevin Nolan has proclaimed that the club 'wouldn't sell Declan Rice for £100million.
This comes as the 22-year-old continues to attract interest from elite clubs due to a string of superb performances both domestically and in Europe.
The defensive midfielder has made a strong start to the new season and got off the mark with an individual goal against Dinamo Zagreb last week.
Speaking to BBC Sport, Nolan, an ex-midfielder himself, was adamant that Rice was worth in excess of the previously mooted figure.
The biggest thing for me as a coach is he listens to me, he respects me for what I've done, but I feel that this lad can go on and I feel he's already done more than I have in terms of England appearances, being in Europe and things like that. He's going to keep going because of his athleticism. He trains every day, he wants to train every day, he can hit it from one side of the pitch [to the other] with his right foot or his left foot. He can run with the ball, he's got everything that you could possibly wish for as a footballer and plus he's got a good footballing brain where he's now learning for West Ham, and he's done it with England, he's now learning how to control games. When you watch him play, he just seems in control of everything. For me, he's going to get better. Putting a price tag on him, I wouldn't sell him for £100m.
Rice could be in line to feature against Manchester United for the second time in three days tomorrow (Wednesday, September 21), as the Irons head to Old Trafford in the Carabao Cup.
READ WEST HAM VERDICT
Nolan is spot on with his assessment here, West Ham simply must extract every available penny from Rice's burgeoning talent should it come to it.
Following the summer sale of Jack Grealish to Manchester City reaching the £100million mark, Hammers will expect more for their asset given the age and lack of release clause in place.
Of course, supporters will hope a sale is off the table altogether, but in the worst-case scenario, the club would be wise to take heed of Nolan's viewpoint.
How Much Is Declan Rice Worth?
£80m+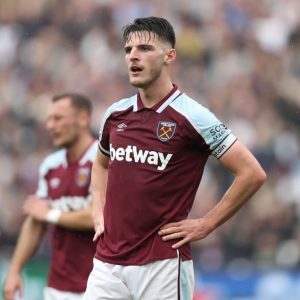 £100m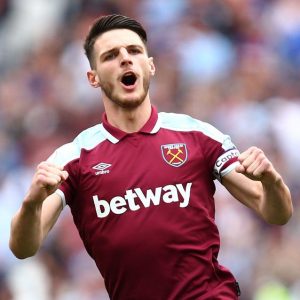 £100m+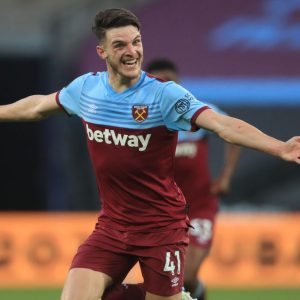 ---