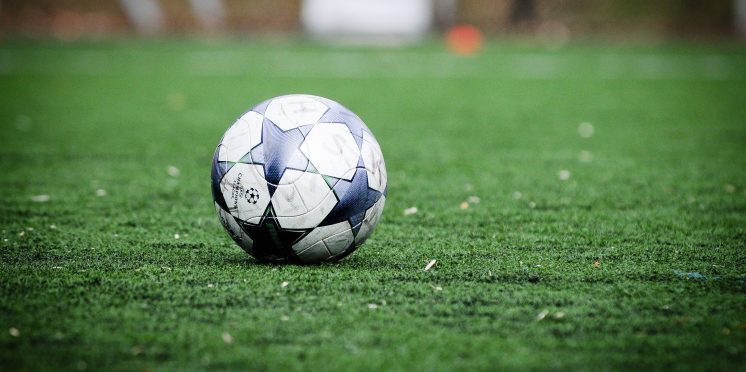 Five transfer targets to turn West Ham into top four contenders
The Hammers have shown this season that they can compete against some of the bigger teams in the UK, and that they have plenty of quality within their existing squad, but there are also many opportunities to improve the squad, especially when it comes to squad depth.
In this guide, we've picked out five potential transfer targets that can take West Ham up to the next level, especially if The Irons keep hold of key players such as Declan Rice in the upcoming transfer window.
There are certain players that keep cropping up in the transfer rumours. Bookmakers seem to regularly shorten the odds on West Ham to sign Jesse Lingard, for instance.
After a successful loan transfer, and his contract expiring in the summer, bookmakers in the UK are definitely expecting there to be interest from the Hammers at the very least. Lingard may command big wages, but this could be essential to push West Ham to the next level.
Darwin Nunez
Not only does he have one of the coolest names in all of football, Darwin Nunez could be seen in the premier league very soon. West Ham is just one of the teams interested in the Uruguayan, who is not far off averaging a goal every single game this season.
Nunez could be a similar scenario to Luis Diaz, with West Ham interested but getting pipped by a more established club with a better chance of winning trophies. This could be incredibly frustrating.
Nunez could solve a big attacking problem for the Hammers, who need to find a way to give Antonio some support when it comes to scoring goals. The striker doesn't have much in the way of backup at the moment and Nunez is likely to take his place in the XI should he join.
Joe Worrall
Worrall is a player that people who watch the championship regularly will know all about. There's been buzz around the young central defender for a number of years now.
Since Steve Cooper took over at Nottingham Forest, Worrall has been even more impressive. He has led the line as the club has gone from the relegation zone to knocking on the door of promotion. Worrall is an imperious defender and an aerial threat.
Worrall's defensive prowess could help to add some more depth to the squad At the age of just 25, he might be one for the future too.
In terms of cost, Worrall is not likely to be cheap by championship standards, but £15m might tempt Nottingham Forest if they don't achieve promotion. If Forest does go up, it is likely that Worrall will be unavailable.
Armando Broja
This is a name that hasn't been mentioned too much when it comes to transfers, but West Ham could do with a striker to offer some support and competition to Antonio.
Broja has done a great job while he's been on loan at Southampton – he is powerful and has shown he can score goals. If West Ham are lucky, he might be available from Chelsea and more willing to discuss terms with The Hammers than other clubs if he wants to play European football in some way, shape or form.
While Chelsea might want him around for their squad, he's unlikely to be a starter and they may need to sell.
In terms of whether it is likely to happen, who knows – but Broja could be the sort of player who will grow with the club and turn them into top four candidates for the coming years.
Sven Botman
Sven Botman has looked guaranteed to join Newcastle's revolution this season, but the deal couldn't be done in January and other clubs, including The Hammers, have joined the race.
Botman is widely regarded as one of the best young defensive prospects in Europe, and at just 22 years of age, he is likely to continue to improve and grow. As well as being a fantastic defender, the centre back is great with the ball at his feet, so he can help to start moves too.
With the interest of the newly wealthy Newcastle almost undeniable, it does seem like signing the young defender would be a costly endeavour, but this does not mean that it isn't achievable. Who knows whether a deal can be done?
If The Irons are serious about the top four, this is the kind of player that can make a real difference.
Keane Lewis-Potter
The Hull youngster might not be a European footballer yet, but the midfielder has drawn interest from a number of clubs, including Tottenham.
The pathway of signing young players from Hull has certainly proved to be a success in the past, so the Hammers may be looking to replicate this.
The midfielder is just 21 years old and is approaching his second consecutive season hitting double figures for goals – and with plenty more assists.
He's not the sort of player that fans might be super excited about, as he isn't as big a name as some of the others that are linked, but he is certainly one for the future and there is every reason to consider signing him.
Conclusion
It is very likely that West Ham will be really busy in the upcoming transfer window. With the club missing out on Luis Diaz, fans will be hoping that there is money left from the January budget as well as a fresh influx of cash in the summer to spend on new players and try to push the Hammers to the next level.
Squad depth is a big issue for the team currently. While there are some great players in the squad, including a certain Declan Rice, a few injuries could see a much-weakened team. It is likely that David Moyes will be thinking about how he can strengthen is 25-man squad, rather than just his starting 11, as we go into the next season.
Photo by Unsplash
---