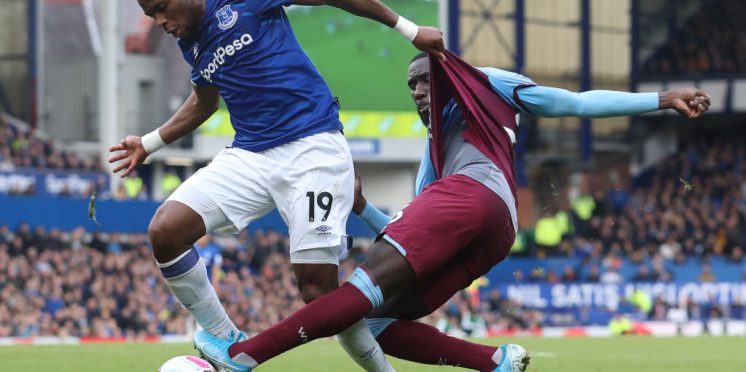 Player Ratings: Everton (A)
Many people would've felt this game would see two fairly matched teams bombing forward and scoring plenty of goals.
In reality, it was a tough day at the office for Manuel Pellegrini as his West Ham side lost 2-0 to Everton.
The game started with West Ham playing possession football – a sensible tactic away from home, but it wasn't long before Everton started to pin back the Hammers, keeping them in their own half and limiting the chances to get forward.
This was largely down to Lucas Digne and Djibril Sidibe pressing high and preventing Ryan Fredericks and Arthur Masuaku from getting forward. This meant Felipe Anderson and Manuel Lanzini didn't get enough service to make this a competitive game.
In the 17th minute, the Brazilian Bernard jinxed past Declan Rice and Angelo Ogbonna, before beating Roberto at his near post. An incredibly poor and naive mistake to make from the Spanish stopper.
Everton continued to press West Ham high and stop them from playing out from the back. In recent weeks, West Ham have developed their play from back to front, using their full-backs. Everton used Alex Iwobi and Theo Walcott's pace to stop this transition.
After returning from the break, Richarlison fired a warning shot. His goal was disallowed but he represented the intent of the home side. They wanted to kill the game off.
Despite having the lion share of chances and possession, West Ham remained in the game as Everton failed to be clinical.
Manuel Pellegrini bought on Jack Wilshere and Albian Ajeti to give the midfield energy and provide support for Sebastian Haller.
To some extent, this worked as West Ham won some set-pieces late in the game. Declan Rice and Angelo Ogbonna weren't the players Pellegrini would've wanted in goal-scoring positions but nonetheless, it looked like West Ham might grab an equaliser.
Gylfi Sigurdsson put an end to this hope with a fantastic long-range strike, that came from a breakdown in a West Ham attack.
It was a dismal performance in truth from the Hamers, although Everton were well-deserving of their win.
Let's have a look at how I've judged the players this week: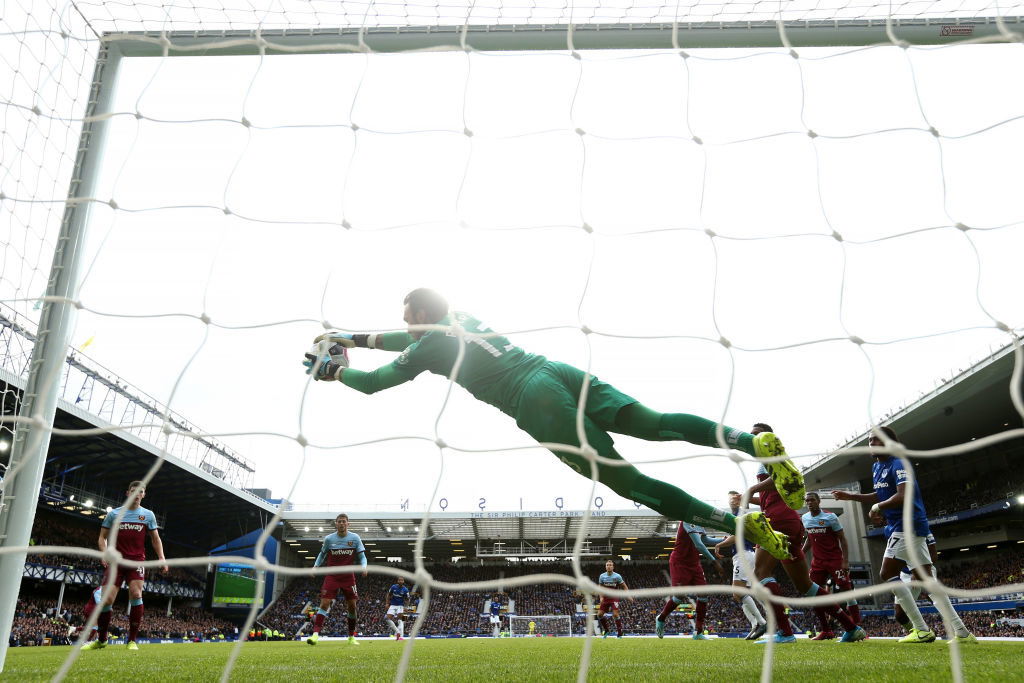 Roberto - 4
I think remarks that the stopper kept West Ham in the game are wide of the mark. 
His distribution was incredibly poor and he failed to take the pressure off the defence and pick out an offensive player. 
Whilst he made a good save from Tom Davies, his positioning for Bernard's goal was terrible and with respect, it was a save that Lukasz Fabianksi would've made easily.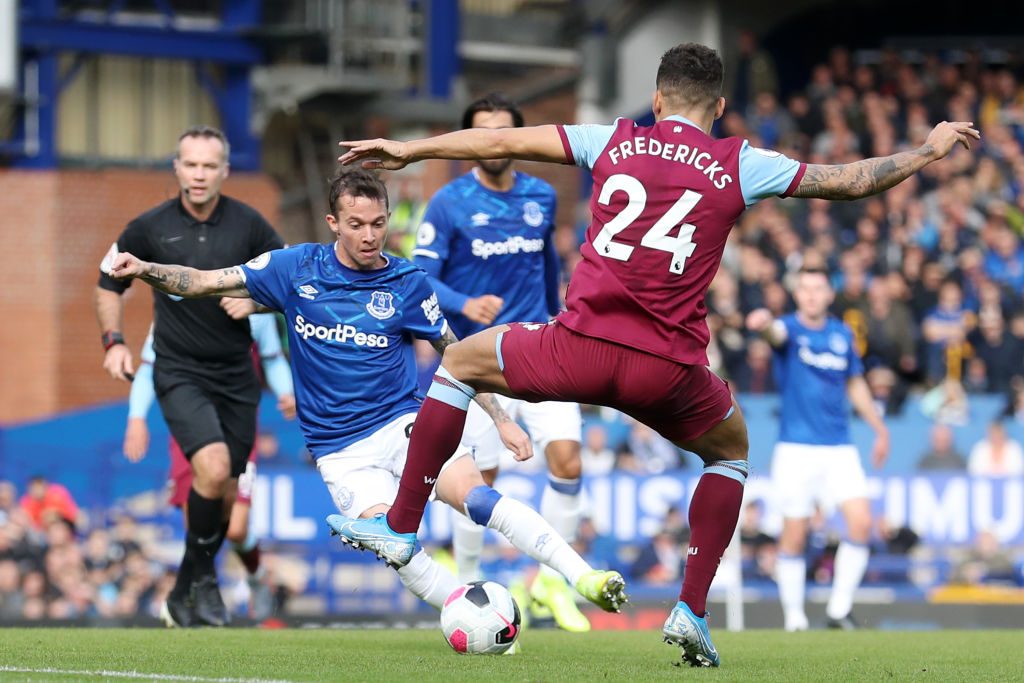 Ryan Fredericks - 6
He was under the cosh for the entirety of the 90 minutes but I felt he defended really well at points. 
His progression defensively has been a really positive of this season and, whilst he didn't offer much going forward, he helped West Ham to keep the scoreline respectable.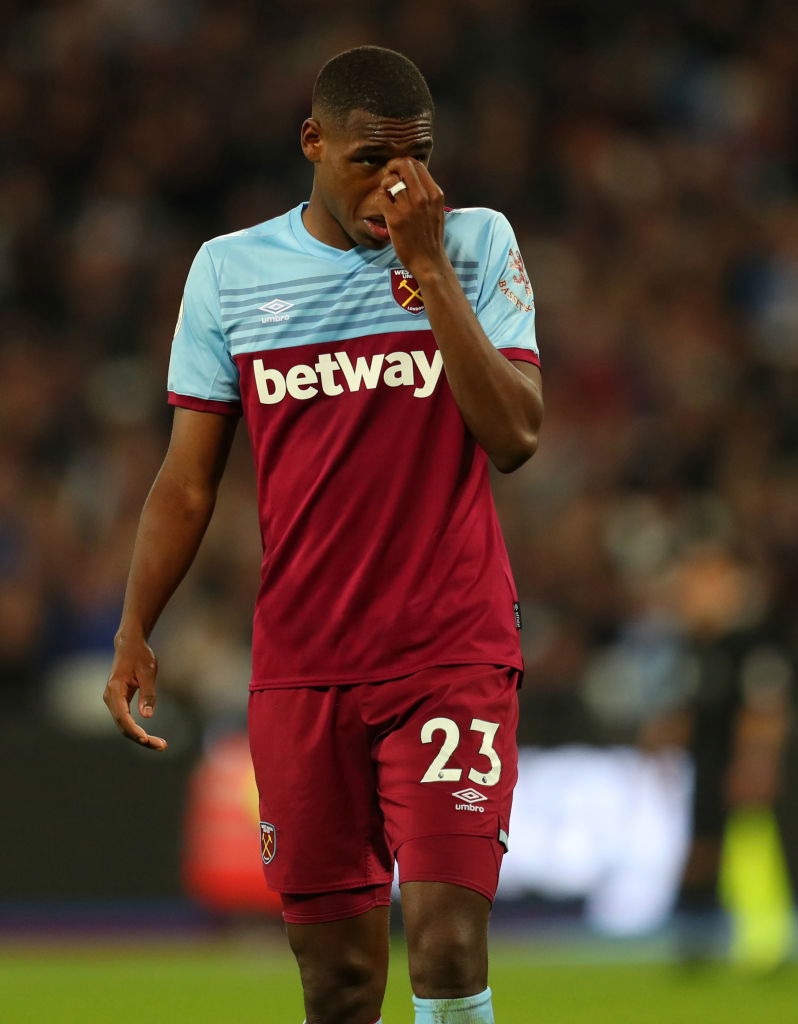 Issa Diop - 6
I thought he had a strong game yesterday, considering he was under pressure from the get-go. 
He didn't look particularly weak against the Everton forward line and was sensible in marking the pacey Richarlison.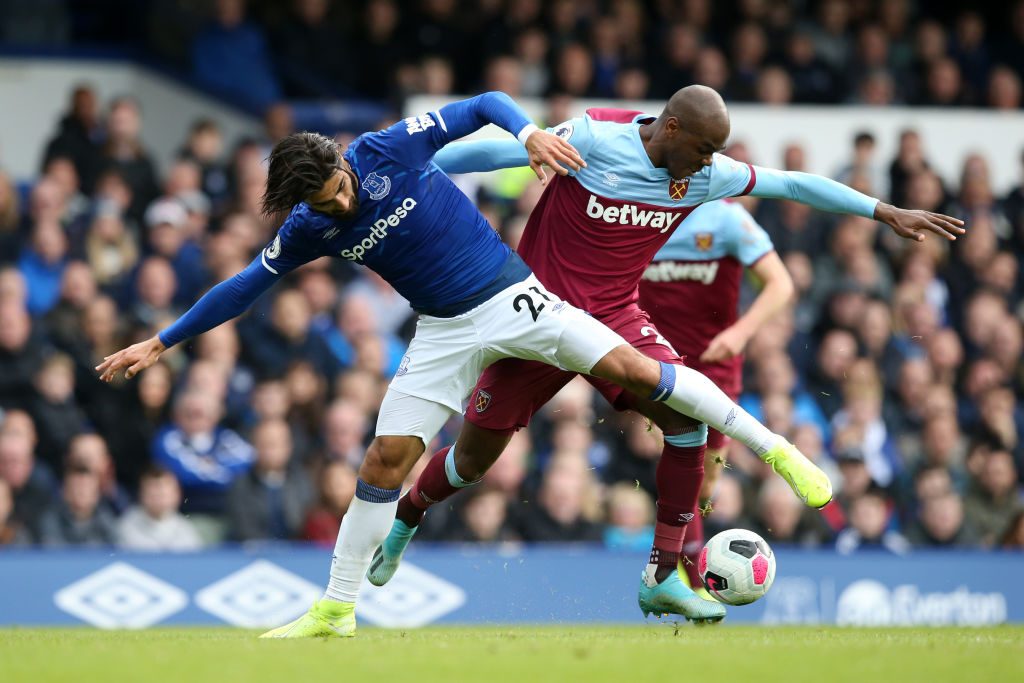 Angelo Ogbonna - 5
He is great against teams that like to be physical and play the long-ball but against a side that puts you under pressure, he looks nervy. 
He did well to recover on a number of occasions but his lack of composure when playing out from the back gave his defence and Declan Rice more defending to do.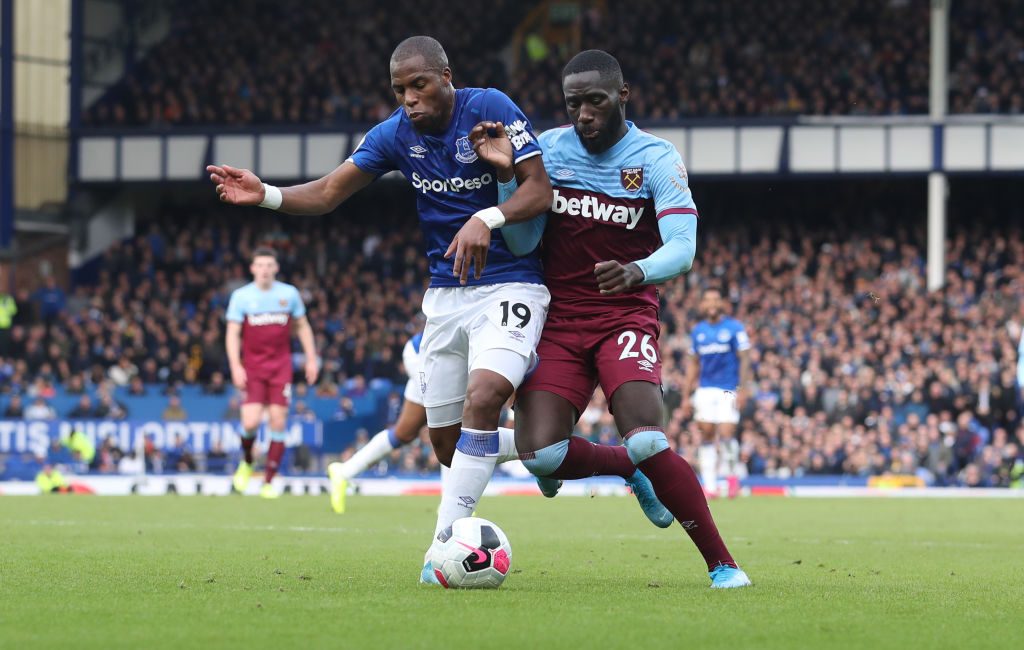 Arthur Masuaku - 6
Similiar to Ryan Fredericks, I think he has improved defensively. He did well on the whole to relieve the pressure on his teammates. 
Of course, his real value is when he goes forward. He began to do this when West Ham switched to 4-4-2 but it was too little and too late.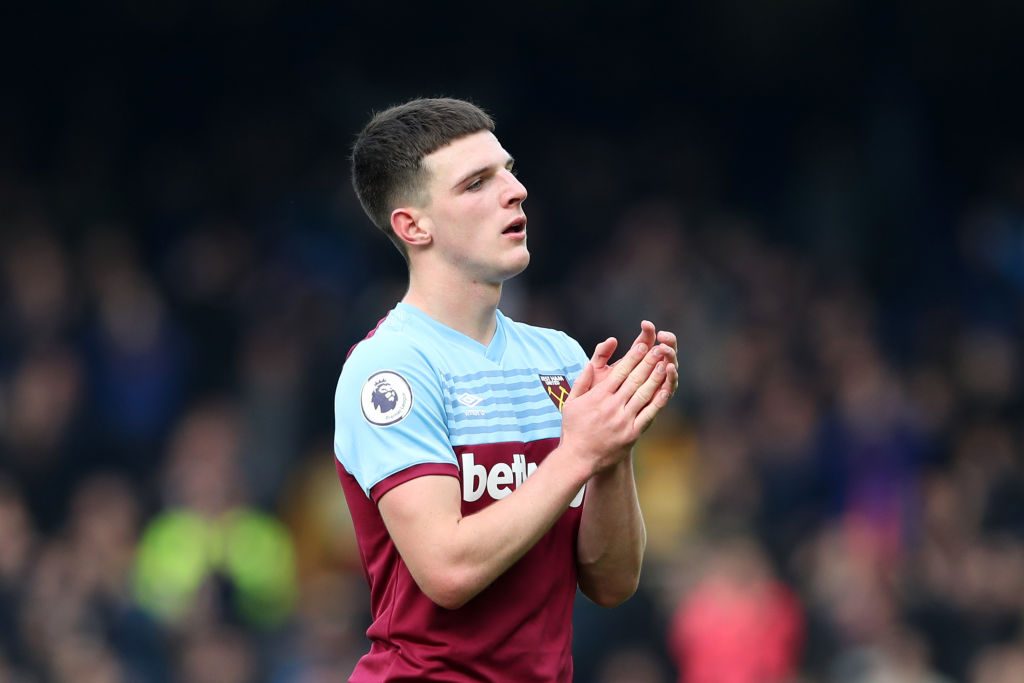 Declan Rice - 5
Media scrutiny and illness would've left Declan feeling less confident going into this away fixture. 
He did his best to help his back-four but the Everton pressure told late in and he couldn't race back to make a recovery tackle. 
When a team can bring on Moise Kean and Gylfi Sigurdsson late on, it was always going to be a tough task for the young midfielder. 
Mark Noble - 5
A luke-warm performance from the captain. 
He showed willing but a few sloppy passes was a trademark of a poor team performance.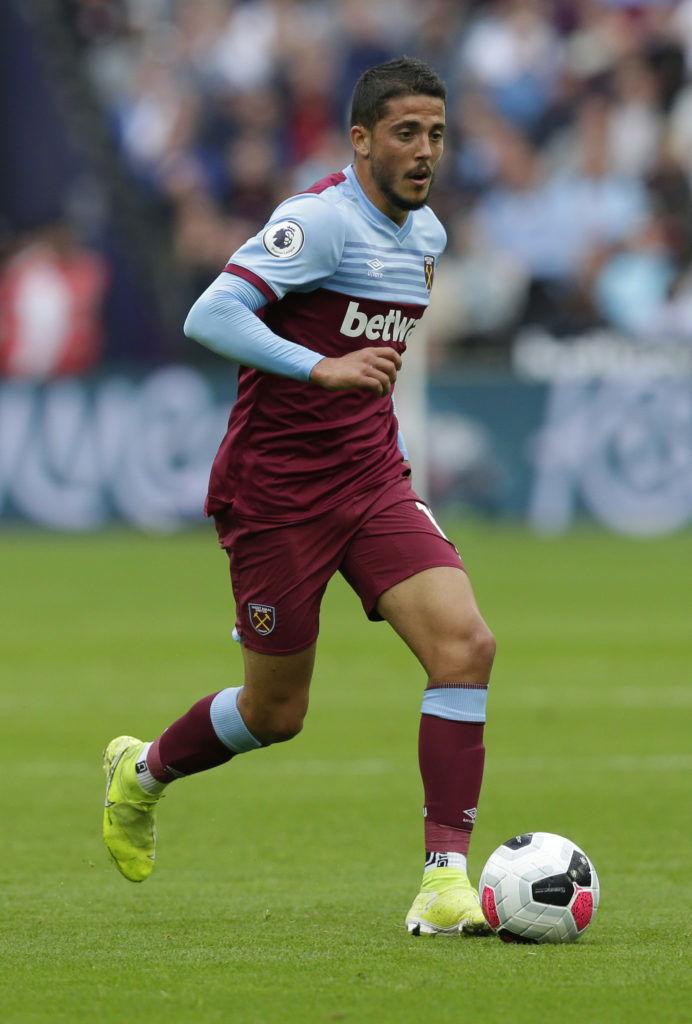 Pablo Fornals - 4
Pablo Fornals was bought in as a talented playmaker. Nothing in his performances this season have showed his quality or potential. 
He was sloppy in possession, offered nothing going forward and showed no composure when attacking the Everton goal. 
West Ham would've expected a transition period but the Spaniard has to learn faster than this if he wants to have a career in the Premier League.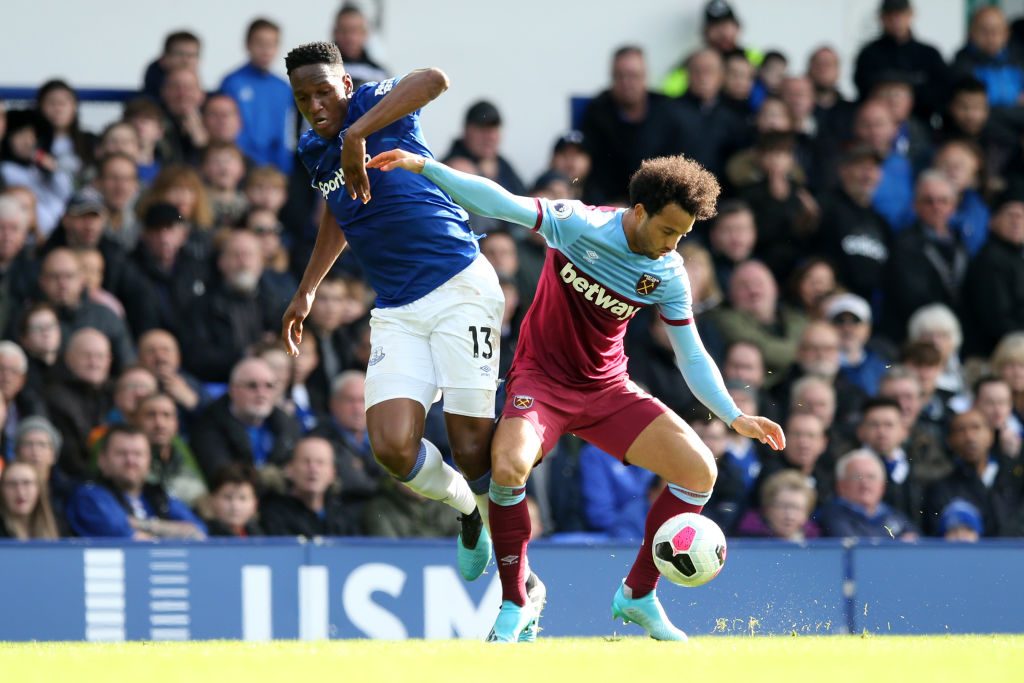 Felipe Anderson - 5
Another player who put in a poor performance yesterday. 
He looked more threatening in the number 10 position when he drifted inside but his end product was not the standard that most have come to expect from him. 
I thought he could've been given another twenty minutes in the second half with Andriy Yarmolenko to offer more width. 
Manuel Lanzini - 6
After going missing against Crystal Palace, Manuel Lanzini showed more grit and back-tracking in this performance. 
Playing on the left-wing of a 4-2-3-1 formation, however, is never going to see the Argentinian make a significant impact.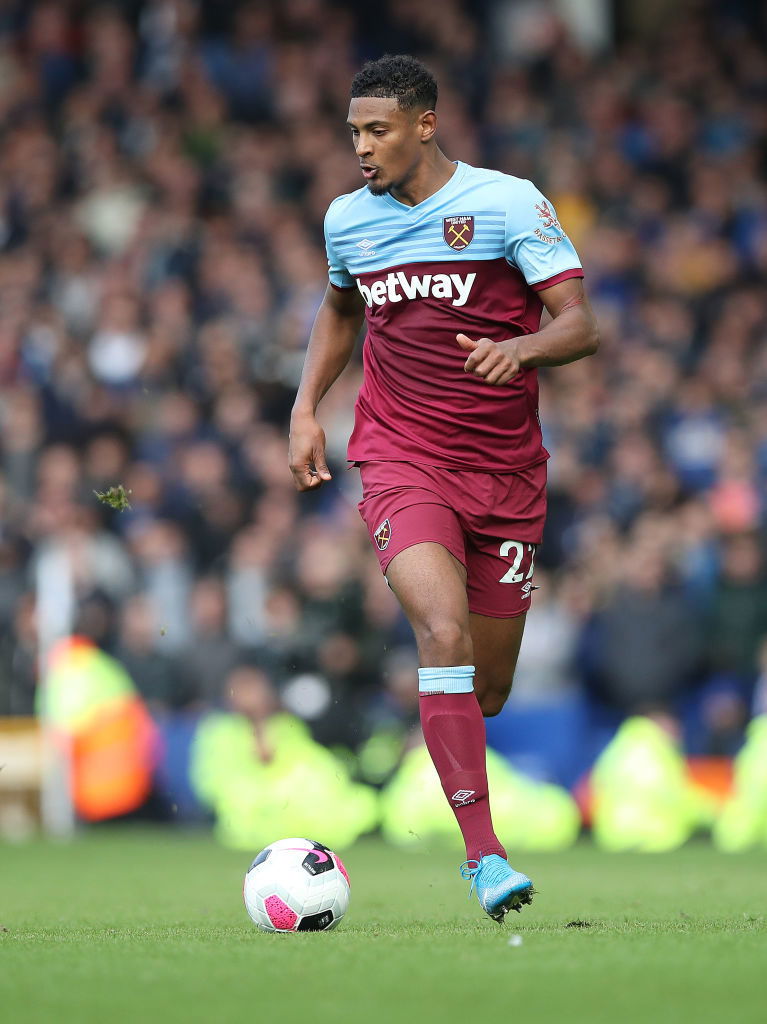 Sebastian Haller - 5
As the weeks go by, this man looks more and more frustrated at his target man role. 
He played with Luka Jovic in the most successful season of his career so why Manuel Pellegrini continues to use him this way is beyond me. 
This rating was more down to his lack of influence, rather than his quality. He is doing the best he can with the formation and tactics he has been subjected to. 
Summary
That was one of the most hapless performances the Hammers have put in this season but credit must go to Everton, who brought intensity for the full 90 minutes. 
Manuel Pellegrini is starting to show a lack of tactical adaptability already at this point of the season. He doesn't want to, nor does he have, the squad to change the way the team plays to grind out results and create chances. 
Sheffield United at home will be an opportunity to get three points and their season back on track. Anything less than three points and West Ham fans will wonder whether they are in for another season of mid-table mediocrity. 
---