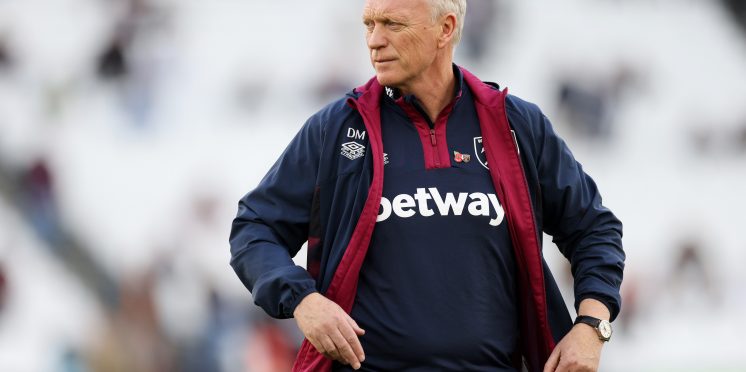 West Ham: Sheth offers behind-scenes update of £62k-p/w figure
West Ham United manager David Moyes still has the full backing of the club's owners.
That is according to Sky Sports reporter Dharmesh Sheth, who believes the club have made an exception for Moyes, with the 59-year-old Scot building up "enough credit in the bank" for his leadership at West Ham.
Sheth also feels as though the club are giving the boss the benefit of the doubt, with West Ham potentially feeling as though they owe him considering how his first spell in charge of the club ended.
Asked whether Moyes still has the backing of the club's owners, Sheth told GIVEMESPORT: "As far as I'm aware, in a word, yes. I think he does. I think he's built up enough credit in the bank.
"And what happened to him the first time as well, there's probably a feeling that, you know, David Moyes is owed that time because of what happened."
Credit in the bank
We've been here before.
It was during the last international break that Moyes had his future at the club questioned, and it seems that it is a recurring narrative.
It is of course to be expected, considering the Hammers' place in the Premier League table, and also bearing in mind the poor show in terms of metrics.
The London Stadium outfit have more than struggled in the Premier League this season and currently sit as the third-lowest goal-scorers in the league, ranking dead-last for chances created, with a measly 14 conjured up.
Heading back into the second-half of the season, West Ham are unnecessarily involved in a relegation scrap, yet in a weird twist, Moyes arguably has a greater amount of credit in the bank than he did during the last international break.
Since then, the 59-year-old has led his side to Europa Conference League perfection, setting the record for their seamless stride into six wins from six in Group B.
If anyone can get the Hammers out of this mess, it's Moyes, so the club would be right to stick with him, particularly with a lack of trustworthy candidates.
---