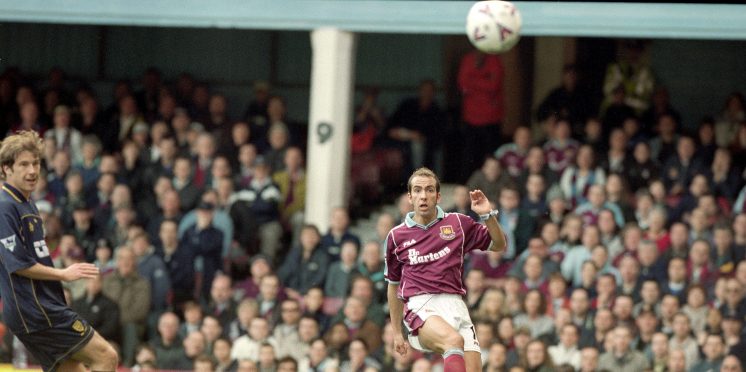 West Ham fans still raving over Di Canio's goal
Paolo Di Canio scored one of the Premier League's greatest ever goals while playing for West Ham and many Hammers fans are still raving about the strike.
As stated on the club's official website, there were only nine minutes on the clock during West Ham's clash with Wimbledon in March 2000 when Di Canio produced a spectacular volley.
Trevor Sinclair crossed the ball into the box and instead of bringing the ball under control, the Italian had another idea.
He watched the ball with full concentration and then leapt in the air, volleying the ball into the far corner with perfect accuracy.
In May 2016, the spectacular goal was named the greatest in Boleyn Ground history and honoured during the stadium's closing ceremony.
West Ham's official Twitter account posted footage of the goal once again to the delight of many Hammers fans, with many admitting that they will never get tired of watching the goal over and over again.
Twitter: @WestHam The perfect goal it looks beautiful from every angle. (@jontaylor1976)
Twitter: @WestHam @CockneyRejected Will never tire of watching that! (@VincentBHammer)
Twitter: @WestHam Never get bored seeing this. It's imperious. (@Waterpistolman)
Twitter: @WestHam Beautiful. (@TheTonyPortelli)
Twitter: @WestHam Just beautiful doesn't do it credit…if go with 'exquisite' (@MichelleIrons10)
Twitter: @WestHam You need to see the whole movement. The clearance to Foe (RIP) the crossfield pass to Sinclair. The pinpoi… https://t.co/UCehodSl7W (@APejacks)
Is Di cCanio's volley West Ham's best goal in the PL era?
Yes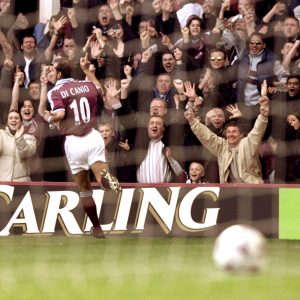 No
---