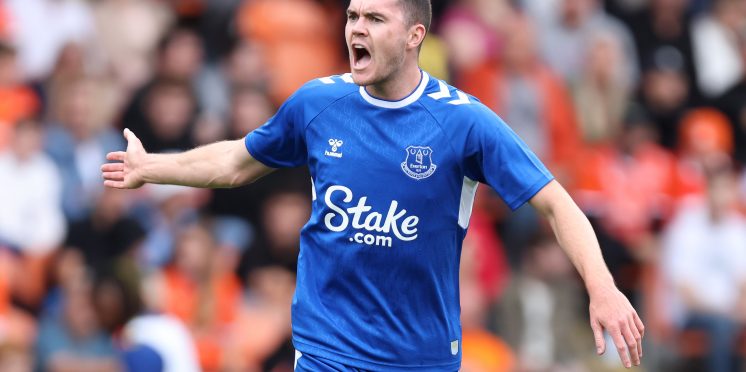 West Ham tipped to splash cash on £30m star
West Ham United target Michael Keane would be a "good signing" for the club.
That is according to transfer insider Dean Jones, who believes the Everton defender would be a solid addition to the Hammers squad if the London Stadium side can sort a deal for the out of favour star.
Speaking to GIVEMESPORT, Jones said: "I think Michael Keane would be a good signing if West Ham can get him, but I certainly don't think that would be the only thing that they need in the January market."
The first of a few
Transfer insider Jones tips West Ham to move for the £30million former England international, but importantly addresses the fact that a defensive reinforcement would not be the only addition needed in January.
And he's entirely correct.
As it happens, West Ham have proven themselves as a defensively sound team in the league, ranking as the fourth-best defensive side so far this season.
It's the other end of the pitch that has proven troublesome for David Moyes and co.
With just 12 goals scored, the Hammers need to find a way to score more frequently, ranking as the third-worst offensive side in the league.
What is even more concerning, though, is the fact that West Ham are failing to create chances, and have managed to conjure up just 14 big chances across the first half of the season.
Quite simply, this is not good enough. From Keane's perspective, his solitary Premier League appearance this season under Frank Lampard is nowhere near good enough either, especially when you bear in mind his importance to the side over the years.
Whilst Keane will no doubt come in and bolster the West Ham defence, this should be the first of a few January signings, with the side unnecessarily sucked into a relegation battle.
---