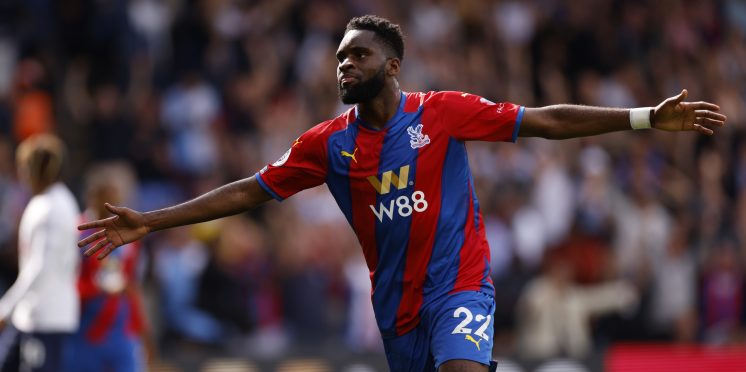 Opinion: Why Hammers have missed out on signing £15m striker
West Ham will regret not signing Crystal Palace striker Odsonne Edouard this summer, after he scored a brace on his debut at the weekend.
Several reports linked the 23-year-old with a move to West Ham before he joined Palace but, according to the Daily Express, the Hammers rejected a proposal from his former club Celtic.
The French forward joined Patrick Viera's side instead for as little as £15million, a figure that would have been ideal for David Moyes and the club's owners.
Currently, Michail Antonio remains as the squad's only out and out striker, and after being sent off against Southampton at the weekend, we now have no other options other than attacking midfielders to fill the void.
Edouard, however, came off the bench for Palace against Tottenham Hotspur on Saturday and scored two very well taken goals to give them a 3-0 win on his dream debut.
With a physical and demanding campaign coming up for the Hammers, having made the Europa League group stages, this would have been an ideal move for West Ham if they tried to acquire his signature.
Edouard's former club Celtic signed him on a loan deal from PSG in 2018 before making the move permanent a year later for almost £10million. The striker then went on to become a prominent figure at the club, scoring 86 goals and producing 39 assists in 179 appearances.
It now looks like Crystal Palace have a great asset within their ranks and West Ham are left emptied handed.
The Hammers have proved over the last season that they can manage without having to use a traditional striker, but for the price that Palace signed Edouard for, it would have been better to have him rather than not.
It seems like David Moyes missed out on this transfer target and only time will tell whether or not West Ham made the right call to turn down an offer to sign him.
If the young talent, and two-time SPL golden boot winner, continues to play as he did on his debut, then the Hammers might be left displeased at the thought that they missed out on a great striker.
---