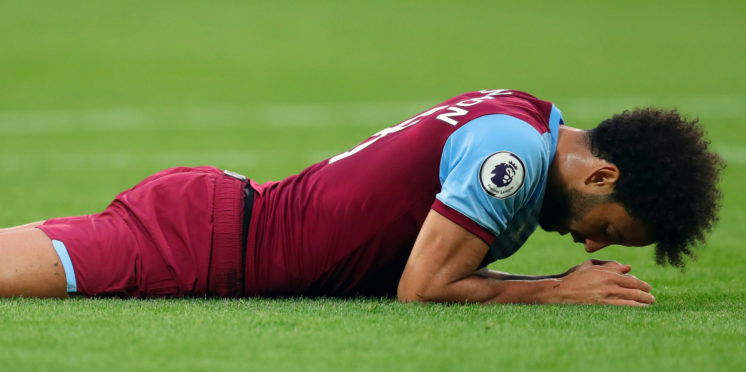 Felipe Anderson: Flop or not?
Felipe Anderson once again came under heavy criticism from West Ham United fans for his performance on Saturday night.
The Brazilian failed to inspire in the Hammers' 2-1 loss at the London Stadium. He offered very little penetrative attacks in the 90 minutes and failed to register a successful cross.
But is the criticism he recieves justified or he is becoming the scapegoat for West Ham's lack of creativity?
It's worth remembering Felipe Anderson has registered three assists this season. Against Manchester United and AFC Bournemouth, he was pivotal in every move that led to West Ham's goals and arguably, the result.
Against Watford, he was equally potent, squaring the ball to Sebastian Haller to finish off nicely. He has, however, looked a different player than what fans were used to seeing last season.
His trademark electric pace saw him take on opposition's defences regularly as he manoeuvred between the right-wing and central attacking position. If anything, he looked more dangerous as a number 10 than a winger.
This season, Manuel Pellegrini has changed the way that West Ham play. Last season, he allowed his midfield attacking trio to interchange.
He has now opted to keep a midfield base of Declan Rice, Mark Noble and Manuel Lanzini. These three rarely recieve the ball in the final third and as a result, West Ham have lacked the creativity from the centre.
This is arguably where Felipe Anderson thrives. His pace running with the ball and goal scoring threat is what made his first season with the Hammers a successful one.
Manuel Lanzini has suffered a similiar fate as he showed on Saturday, remaining deep and failing to break through the midfield. This tactical change has seen West Ham successfully close out games.
Felipe Anderson and Andriy Yarmolenko track their runners and double up when their full-back is in danger. As a result, it has become difficult to break the back line and for opposition teams to create clear cut chances.
In some respects, Felipe Anderson has sacrificed his attacking talent for the sake of the team. Now, he is using his pace to track back and make tackles.
This has been a gift for the Hammers' full-backs, who are notorious for getting beat and exposed.
The lack of creativity lies at Manuel Pellegrini's door. He has made a choice to benefit the team and ensure they are competitive across the pitch.
However, he has take responsibility for not creating enough chances against Crystal Palace.
Realistically, there is no way at team with Andriy Yarmolenko, Manuel Lanzini and Felipe Anderson should be suffering from a lack of creativity.
So whilst fans lambaste Felipe Anderson for his poor performances, it's worth remembering he has contributed significantly this season.
He just didn't do enough on Saturday night and maybe this is a trend of Pellegrini's team this season.
---