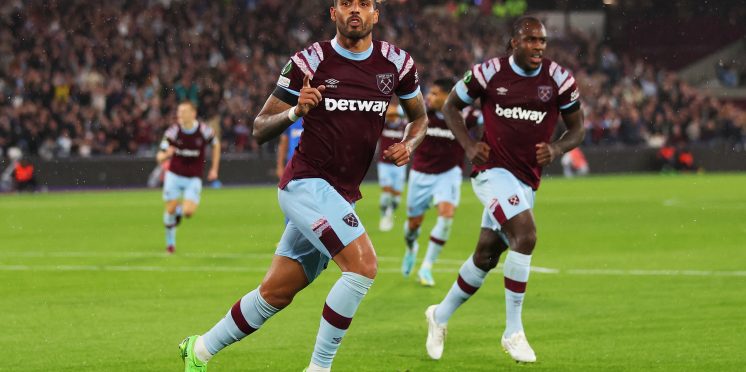 Athletic Reporter was intrigued by £13M West Ham star, here's how he did vs Blackburn
Last night, West Ham United crashed out of the Carabao Cup in what made for a shock exit, courtesy of Blackburn Rovers' efforts.
West Ham somewhat hammered Aynsley Pears' goal, racking up an xG (expected goals) tally of 1.86.
Though, Jon Dahl Tomasson was smart in his approach. Blackburn were conservative but effective. They made it a tight game in regards to the possession ranks and created the same amount of big chances as the Hammers.
In the lead up to the game, The Athletic's West Ham replacement reporter, Ali Humayun, stated this via the West Ham vs Blackburn Rovers discussion column: "It's a strong starting XI! Interesting to see Emerson start, haven't seen a lot of him since he joined this summer."
Indeed, Emerson's time at the London Stadium has been hit and miss. In five Europa Conference League appearances, the Italy international has played more than double the minutes than he has across seven Premier League appearances.
Clearly, the £13million man is fancied as a back-up, so it came as no surprise to see him make the starting XI against the Championship side.
Acting as a progressive wing-back in David Moyes' 3-4-3 set-up, he was one of the better performers for the Hammers, demonstrating both parts of his game with his three passes into the final third and eight recoveries.
The performance left a lot to be desired for West Ham on the whole, but Humayun was rightfully intrigued, as we got a glimpse of the impact that Emerson can bring to the side, especially in this three-at-the-back system, to which he is specifically cut out for.
---