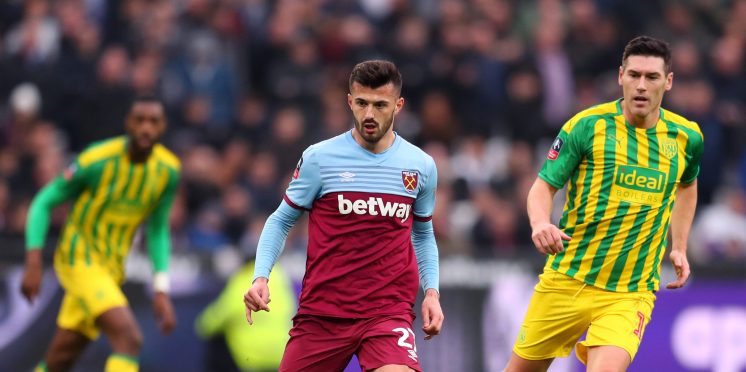 Albian Ajeti pulls out of Celtic move as West Brom show their interest
West Ham forward Albian Ajeti has pulled the plug on his proposed loan move to Scottish champions Celtic after West Brom came calling for him.
It was reported yesterday that the West Ham forward had been asked by an unnamed club to delay his loan move to Glasgow as they were interested in signing him and the same source who revealed that information has told our sister site Read Celtic that the club in question are West Bromwich Albion.
The source told Read Celtic that officials from West Ham are not keen to loan the player to The Baggies as they would be strengthening a Premier League rival without much of a financial reward for doing so.
However, West Ham will apparently consider letting the forward move to The Hawthorns on permanent basis and that's why he chose not to travel to Glasgow for his medial, as was first planned.
Read West Ham Verdict
If West Ham can get money in the back for Ajeti, rather than waiting a year for a loan to end before they sell him, then that could be a nice boost for the club.
West Ham will obviously be hoping to not be battling relegation again next season, but it could still be a risk to let him join a side who are likely to be competing to stay in the top-flight, on the offchance that the Hammers have another poor campaign next year.
It looks like the player would prefer to move to West Brom than Celtic at this stage though, so it remains to be seen if he, Albion and The Hammers can come to some sort of agreement.
---