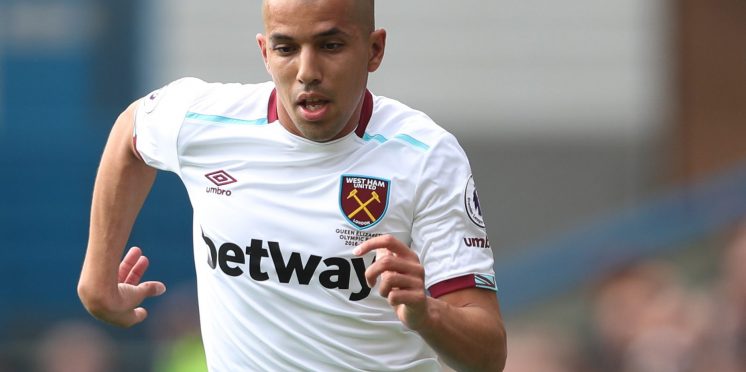 West Ham United fans debate Algerian's time at the club
West Ham United fans have looked back on Sofiane Feghouli's time at the club, with many claiming that his exit was 'disappointing'.
The Algerian international arrived to join the Hammers in 2016 and he spent a year with the Premier League club, making 27 appearances in total.
Despite spending just one season with the English club, Feghouli was sold in 2017 to Turkish Superliga club Galatasaray, leaving many Hammers fans to wonder what could have been.
Prior to his move to West Ham, Feghouli impressed for the likes Grenoble and Almeria, whilst also performing to a very high standard with Spanish side Valencia.
Spending six seasons with Los Che in La Liga, Feghouli made over 200 appearances and firmly established himself with the Algeria national side in the process.
Feghouli has since performed well for the Turkish club, netting 25 goals over the course of two and a half seasons.
Debating the 30-year-old's spell with the Hammers, fans shared the following opinions:
Twitter: @COYIrons_com Can't agree. A goal every four games when he started (4 goals in 16 starts) and we made a profit of over £3.5m on him. (@dan_coker)
Twitter: @COYIrons_com Sold him too soon (@JoeBeckwith00)
Twitter: @COYIrons_com Actually under rated player. (@BrexitIniesta16)
Twitter: @COYIrons_com He should have been given more time (@terrywhu2)
Twitter: @COYIrons_com Letting him go was more disappointing (@MattCrowe__)
Twitter: @COYIrons_com No. Was never given a good run despite showing glimpses of quality. Could have been a good player second season. (@js_fordy)
Twitter: @COYIrons_com I don't agree. He is still a decent player. Tore and Zaza were much worse (@TonyHammer61)
Twitter: @COYIrons_com Excellent footballer. Comes to mighty West Ham and basically wasted because his face didnt fit the No… https://t.co/bIN0zjxbBF (@ajone3nine8)
---