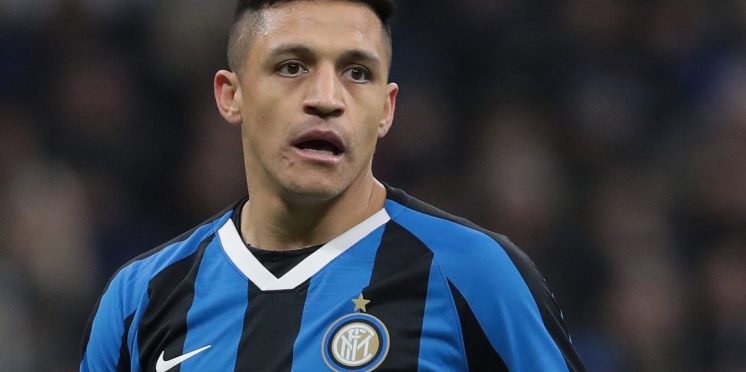 West Ham fans respond to journalist's Alexis Sanchez claims
West Ham United fans have reacted to further reports of a potential move for Manchester United forward Alexis Sanchez.
Chile international Sanchez is currently on loan with Serie A side Inter Milan after struggling over recent seasons to gain consistent starts and form at Old Trafford.
Linked with a summer move to the London stadium, the 31-year-old will undoubtedly receive further interest in the summer.
Sanchez initially arrived on English soil from Barcelona in 2014, where he had a successful spell in La Liga.
A spell with Arsenal saw Sanchez win the FA Cup twice and make over 150 appearances before moving on to Man United.
With West Ham's reported interest in a summer move, football.london journalist Sam Inkersole has given his opinion on the matter, claiming that the forward would have to take a huge pay cut to mov to West Ham.
Inkersole claims that Sanchez would have to earn a quarter of his £400k-p/w contract he currently earns at Old Trafford.
Responding to the Inkersole's article on the matter, these West Ham fans responded in a similar fashion, reacting negatively to such a move.
Twitter: Apparently, West Ham have approached Alexis Sanchez's agent over a possible transfer. Good. But let's have a realit… https://t.co/SeU6xQkw4s (@Sam_InkersoleTM)
Twitter: @Sam_InkersoleTM Not the player we need.
Not the player Moyes will want.
However.
The type of player Sullivan & Gold will bring in.
#GSBOUT (@3963knw24467)
Twitter: @Sam_InkersoleTM No way Jose. (@ElCampello)
Twitter: @Sam_InkersoleTM This is so West Ham it's ridiculous. This will never happen but if it did, it would be a complete and utter disaster (@BenFoottit)
Twitter: @Sam_InkersoleTM Waster (@GB_Hammer)
Twitter: @Sam_InkersoleTM He won't go from 400k down to 100k a week for any club. Qatar or China next (@MichaelSwanswan)
Twitter: @Sam_InkersoleTM Even with a permanent 30% pay cut we couldn't afford his wages, but we've already got plenty of ov… https://t.co/j7ufclyBwQ (@geoffpeters224)
Twitter: @Sam_InkersoleTM This would be an massive, expensive disaster. We need to stay well clear. (@deanashtonsfoot)
---