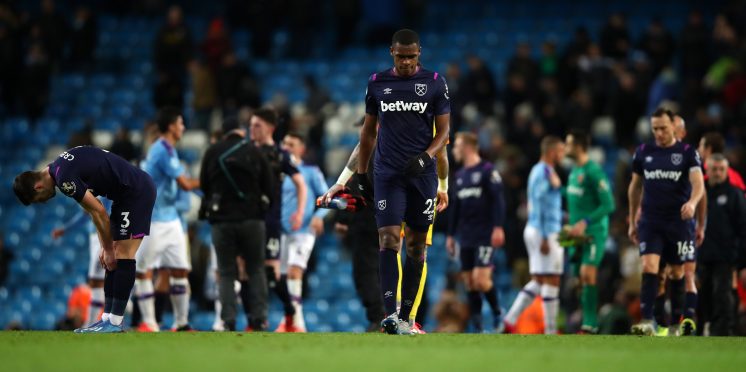 West Ham fans question commitment of team after City defeat
West Ham fans have called into question the commitment of the Hammers team after their defeat to Manchester City on Wednesday night.
The Hammers suffered a 2-0 defeat to the reigning champions on Wednesday evening, with Kevin de Bruyne and Rodri grabbing the goals for Pep Guardiola's side.
David Moyes' side continued to struggle, failing to register a single shot on target in the defeat and only managing a measly 23% possession at the Etihad Stadium.
Without a league win since New Years Day, the Hammers have struggled hugely since Moyes took charge of the club, and now face the real possibility of relegation.
This has led to several fans calling out the West Ham players, with some questioning the commitment of several key stars.
Many fans took to Twitter to vent their frustrations, with many believing that the Hammers had already lost even before the players left to travel to Manchester.
Twitter: It's the lack of passion and fight that really winds me up. No one seems bothered at all really. This game has a fe… https://t.co/eHjSlmLDks (@ExWHUemployee)
Twitter: @ExWHUemployee Players are a disgrace, just do not care. Lazy and gutless at times, just had 17days off. What have… https://t.co/uoTXt0xZZ3 (@RobWaldon)
Twitter: @ExWHUemployee We had lost the game before we even set off for Manchester. (@PaulAndersonNE6)
Twitter: @ExWHUemployee That's because they're not. https://t.co/RCzdDBSICg (@dabe1971)
Twitter: @ExWHUemployee Pathetic (@salster27)
Can West Ham stay up?
Yes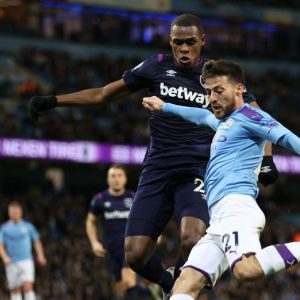 No
---