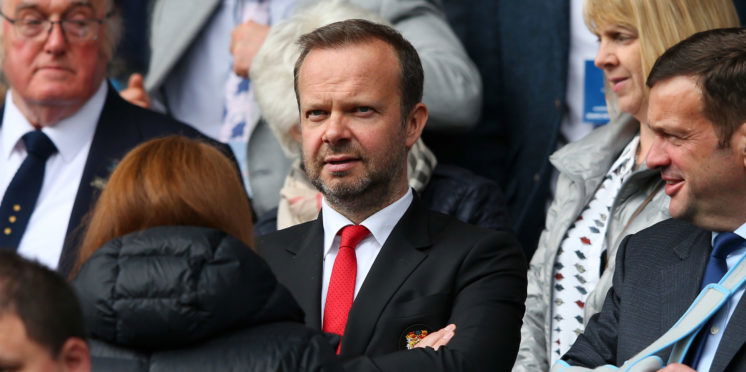 Ed Woodward explains the inci​dent with Phil Jones at West Ham and exactly what was said
Manchester United lost 2-0 at West Ham in late September, a performance which left Red Devils fans fuming.
However, whilst plenty of the post-game attention focussed on how bad United had performed, some of the spotlight fell on an apparent incident between executive vice-chairman Ed Woodward and defender Phil Jones, who was sitting behind him in the stands.
During the game, the cameras showed the Manchester United box and it appeared that Woodward was giving Jones a bit of a telling off. It looked like Jones said the phrase 'sacked in the morning' in reference to manager Ole Gunnar Solskjaer, with Woodward appearing to turn around to tell the England international to 'stop it'.
However, Woodward whilst speaking to United We Stand, denied that was what happened and said he was talking about on-field decisions by the officials.
He said:
Phil was talking about whether decisions were offside or not. There was a foul and I turned around and spoke to Rebecca Britain, our club secretary, who was two along from Phil. I said: 'Was that a yellow card on him? Diop?' I didn't say 'Stop'! Three and a half million people viewed it thinking I'd said that!
Read West Ham Verdict
From a West Ham point of view, it was a great win for the Hammers and if any of the fall out heaped more pressure on Man United, then that's an added bonus!
---