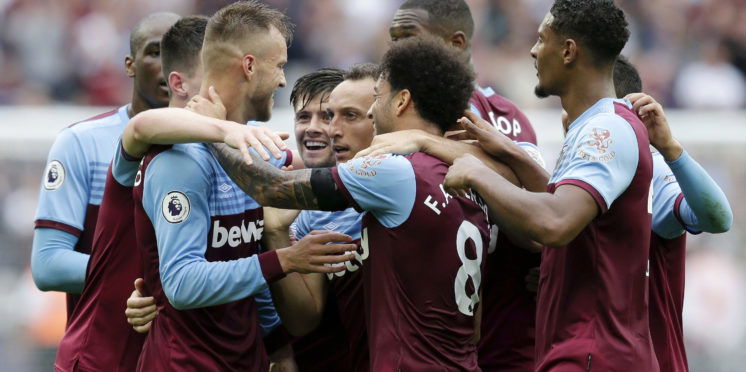 Hammers fans react to Yarmolenko's form after Man United goal
Andriy Yarmolenko began this season effectively as a brand new signing for West Ham United after his Achilles injury which kept him out for the majority of last season.
The winger has come back with a bang, scoring twice in five Premier League games so far this season, with the second coming in the superb 2-0 victory against Manchester United.
It wasn't just the goal that impressed fans on Sunday though, his last ditch block prevented a probable goal from Manchester United's Jesse Lingard late on too.
Plenty of Hammers fans have been praising his performance at the London Stadium…
Twitter: @WestHam @Yarmolenko_7 Doing the dirty stuff
Working for the team and a goal perfectly taken and well timed (@Fi_FplAddict123)
Twitter: @WestHam @Yarmolenko_7 Should we call him SuperMolenko or YarmoMan?
@Yarmolenko_7 (@Niknorp1)
Twitter: @WestHam @Yarmolenko_7 The difference between him and snodgrass is evident, he scores at one end and defends at the… https://t.co/yVN8iDPg6F (@sandirfdsdvvggn)
Read West Ham's verdict
The fans are clearly delighted to see their man fit and in form, and will be particularly happy with his defensive contribution.
It's a strategy which seems to be important to Manuel Pellegrini, as Felipe Anderson's defensive game has become very strong too.
Captain Mark Noble officially got Man of The Match against Manchester United, but many fans believe it should have gone to Yarmolenko, and it is hard to disagree.
Yarmolenko's work-rate has been scrutinised throughout his career, and it's been no different at The London Stadium.
We can expect more of the same from the 29-year-old though, or he will find himself on the sidelines, but we can't see him disappointing, he is a real talent.
---