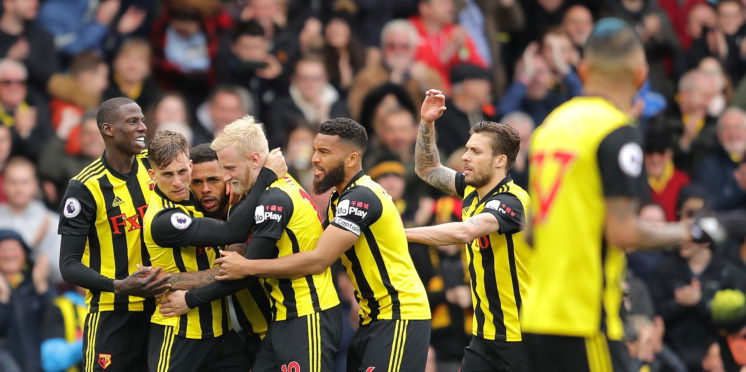 Opposition View: Watford (A)
West Ham United travel to Watford this weekend, where both teams will be fighting it out for their first three points of the season at Vicarage Road.
The hosts have lost both of their outings so far, conceding four and not scoring once, while the Hammers earnt a point on the road at Brighton following an opening day thumping from Manchester City.
I've caught up with VAVEL's Watford editor Jake Horwood ahead of the crunch clash, who has provided us with in-depth insight into Saturday's out-of-form opponents.
---
Watford have endured a slow start to the season with two defeats, Jake has stressed the importance that the club get points on the board sooner rather than later.
It's been surprising how poor we've been in the first two games, and it only proves that the dire end to last season wasn't a hangover from our FA Cup run. Last weekend, although we lost, was a major improvement on the opening day, but still far from perfect. We desperately need points on the board as soon as possible — it's a testament to how well we've done in recent years that we've never really been in this position before, but now we need to show that we can navigate our way out of it.
With the Hornets' poor run of form at the end of last season continuing, Watford's record of sacking managers must be playing on Javi Gracia's mind.
Jake believes his tactics provide different ways to play though, and he's pinpointed a few West Ham must look to counter.
Gracia is somewhat a personification of Watford's ownership; he specialises in European tactics and philosophies and he's bringing them to the Premier League. The emphasis is on possession, keeping the ball as close to the opponents' penalty area as possible, and immediately pressing to win it back once it's lost. And we're not afraid to go long if it means we can quickly trap the opposition in their own half. The wide midfielders (not wingers) and overlapping full-backs are particularly noticeable.
There's no denying that Watford are a dangerous side, and although Abdoulaye Doucoure looks set to miss out through injury, Jake has highlighted four more players that could cause some damage.
The destructive yet also creative midfield duo of Étienne Capoue and Abdoulaye Doucouré have been pivotal to our style of play ever since Gracia came in. They cover the whole pitch, hurry opponents into mistakes and spray passes forward — our most consistent performers by quite a distance. Everyone knows that Gerard Deulofeu can be hit and miss, but even on a bad day he's capable of fashioning chances and getting into positions to score. When those three are on form, the whole team is. Watch out for new signings Danny Welbeck and Ismaïla Sarr, too; we're yet to see the best of them.
Jake believes the hosts' ability to make goals from nothing either from open play or in set-piece situations is their main threat.
There are a number of technically gifted players in the squad who are capable of tidy passing sequences and creating goals from nothing. The likes of Deulofeu, Roberto Pereyra and Will Hughes can be hugely effective if given the time and space to operate. Also, Gracia has taught the players a number of elaborate set-piece routines — they can catch defences off guard, and we have the aerial prowess to make the subsequent chances count.
A weakness, however, is that Gracia's style of play can become predictable and, despite a good partnership being formed at the back, the team remain prone to defensive errors.
The style of football can be predictable. Brighton was an indication of the fact that we may have been figured out, particularly going forward. Teams have been increasingly able to nullify what worked so well for us around this time last season. Also, we're extremely prone to defensive errors. The two Craigs, Dawson and Cathcart, at centre-back, are building a good partnership but will surrender possession cheaply. The same applies to Ben Foster behind them, whose ability to distribute (or lack thereof) isn't totally in line with the football we attempt to play.
The Premier League currently has an established top six, with a handful of clubs looking to close the gap and breach it. Watford were considered to be in and around those top-half teams, but Jake would now settle for a mid-table finish.
Naturally, expectations will have been tempered after a surprisingly poor start. Gracia's still a shrewd coach, though, and with the quality at his disposal, it's hard to imagine he won't turn our fortunes around. It's still too early to wave goodbye to top half ambitions, but we'd all settle for a comfortable mid-table finish from here.
Finally, Jake has given us his score prediction, and it's good news for Hammers fans.
My heart says we'll continue on this upward curve from last weekend, but the truth is it'll be difficult. There will still be imperfections to iron out from our point of view, and West Ham have a number of players that could deal us a miserable afternoon. 2-1 to West Ham sounds sensible enough.
Which new signing are you more nervous to face?
Ismaila Sarr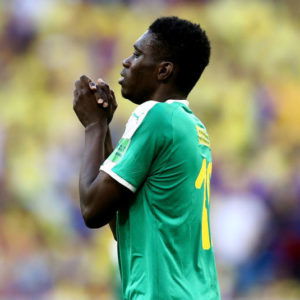 Danny Welbeck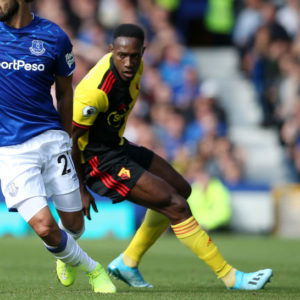 ---