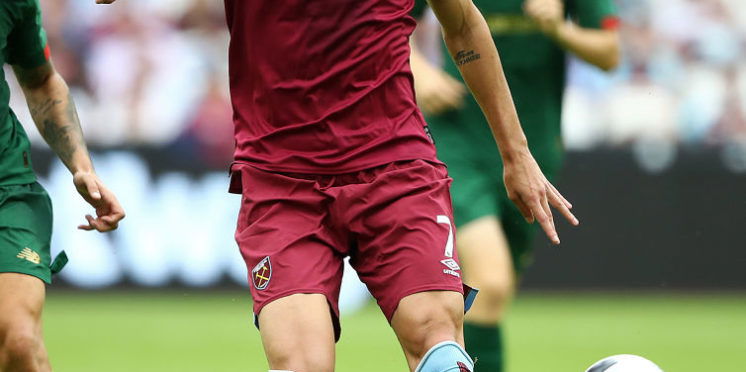 Yarmolenko's whereabouts in Man City loss remains a mystery
Ahead of Saturday's Premier League opener against Manchester City, West Ham United fans were a bundle of confusion.
It's unlikely the 5-0 scoreline after being just 1-0 down and looking relatively competitive at half-time would've helped the situation.
Andriy Yarmolenko was initially presented on the bench as West Ham announced the starting line-up on social media, but as kick-off arrived the Ukrainian was nowhere to be seen and Carlos Sanchez had taken his place.
This ultimately led to plenty of questions from supporters wondering where he was:
Twitter: Wait where's Yarmolenko (@GoldXandeSilva)
Twitter: Seems to be a bit of confusion with the 18. The original tweet with the line-up from the official site had Yarmole… https://t.co/bTL1V2gi6U (@WestHamWaycouk)
Twitter: @WestHamWaycouk Couldve injured himself in the warm up? (@heavy_sunshine)
A lucky Hammers fan actually bumped into Yarmolenko in what looked to be an arcade the day after the defeat and confirmed he was missing through injury.
Twitter: Cheers for the photo!@Yarmolenko_7 @WestHamUtd https://t.co/EPo9T1kGTQ (@al_goddard)
Twitter: @al_goddard @Yarmolenko_7 @WestHamUtd Did you ask him why he wasn't on the bench against City? (@BrexitIniesta16)
Twitter: @BrexitIniesta16 @Yarmolenko_7 @WestHamUtd Injury apparently geez (@al_goddard)
Read West Ham's verdict
It's unknown whether that fan's photo with Yarmolenko is even from yesterday, but an injury setback is admittedly the most likely reason why he was missing from Manuel Pellegrini's bench on Saturday.
His inclusion on the initial teamsheet graphic should be taken as a mistake, with Carlos Sanchez the actual 18th squad member, but it could suggest he dropped out on the day through injury.
It's a shame to see a player with such talent struggling to get going at West Ham because he would certainly improve Manuel Pellegrini's attacking options, so hopefully he's ready to go sooner rather than later.
Will Andriy Yarmolenko be a success at West Ham?
Yes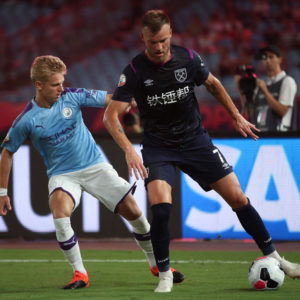 No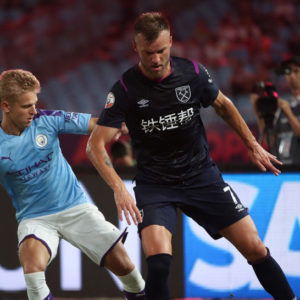 ---